Tony the Tiger Breakfast Set!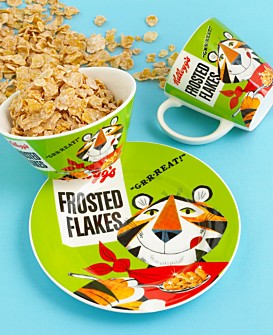 I nearly wet myself when I saw this little
Tony the Tiger breakfast set
. It was destiny that lead me to this website. Although frosted flakes aren't my
most
favorite of cereals (not quite enough sugary excitement), I still love the idea of eating cereal out of a bowl and having Tony's face smiling up at me during every frosty bite. This little set is a must have for any cereal lover, strike that, a must have for anyone! It's on sale now, so don't miss out, I know they will go fast. I am getting mine today!